Responsible for data processing is:
ANGATI NaturElement GmbH
Aurikelweg 54/2
1220 Vienna
Austria
E-mail: naturelement@angati.at
Phone: + 43 650 2 831 831

Thank you for your interest in our online store. The protection of your privacy is very important to us. We take your privacy very seriously and treat your personal data confidentially and in accordance with the mandatory provisions. Since new technologies and the continuous development of this website may result in changes to this privacy policy, we recommend that you read through the privacy policy again at regular intervals.
Our webshop is hosted and operated by ourselves. Your data leave, with the exception of ...
1. the passing on to the shipping company commissioned with the delivery.
2. the use described below for online payment;
3. the use of Google Analytics described further below;
... never our servers.
Content used in the web store is retrieved exclusively from our own servers.
We do not use social media plugins and do not send newsletters.
The data between your web browser and our servers is transmitted exclusively encrypted. We use the latest encryption technologies, use certificates with high encryption (4096 bit) and achieve - as of October 2020 - a rating of "A" in the Qualys SSL Labs Report.
Definitions of the terms used (e.g. "personal data" or "processing") can be found in Art. 4 GDPR.
Last change: 30.08.2021


Data access
We, the website operator, collect, based on our legitimate interest (see Art. 6 (1) lit. f. DSGVO), data about the accesses to our website and store them as so-called "server log files" on the server of the website. The following data is logged:
· - Visited page
· - Date and time at the time of access
· - Amount of data sent in bytes
· - Source/reference from which you came to the page
· - IP address used
· - Browser used
· - Operating system used
·
The server log files are stored for a maximum of 7 months and then deleted. The data is stored for security reasons, e.g. to be able to clarify cases of abuse. If data must be retained for evidentiary reasons, it is exempt from deletion until the incident has been finally clarified.
Cookies
We use so-called cookies to make your visit to our website more attractive through the use of certain functions (e.g. wishlist).
Cookies are small text files that are transferred to your browser either from our web server or the server of a third party. Some of the cookies we use are deleted at the end of the browser session, i.e. after you close your browser (so-called session cookies). Other cookies remain on your terminal device and allow us to recognize your browser on your next visit (persistent cookies). The cookies we use are:
| | | |
| --- | --- | --- |
| Name | Purpose | Period |
| session_id | Unique ID for the currently valid session | 1 year |
| visitor_uuid | Unique ID of a website visitor | 1 year |
| cookieconsent_status | Status of cookie consent | 1 year |
| frontend_lang | Saves the selected language | for the duration of the session |
| _ga | Unique ID used by Google to generate statistical data. | 2 years |
| _gid | Unique ID used by Google to generate statistical data. | 1 day |
| _gat | Used by Google Analytics to limit the request rate. | 1 day |
You can also see the duration of storage from the overview in the cookie settings of your web browser. You can set your browser so that you are informed about the setting of cookies and decide individually about their acceptance or exclude the acceptance of cookies for certain cases or in general. If you do not accept cookies, the functionality of our website may be limited. Each browser differs in the way it manages cookie settings. This is described in the help menu of each browser, which explains how you can change your cookie settings. You can find this for each browser at the following links:
Microsoft Edge™: https://support.microsoft.com/de-de/help/4027947/microsoft-edge-delete-cookies
Safari™: https://support.apple.com/de-de/guide/safari/sfri11471/12.0/mac/10.14
Chrome™: https://support.google.com/chrome/answer/95647?hl=de&hlrm=en
Firefox™ https://support.mozilla.org/de/products/firefox/protect-your-privacy/cookies
Opera™ : https://help.opera.com/de/latest/web-preferences/#cookies
In addition, you can revoke your consent at any time by sending a message to the contact option described in the privacy policy. ( naturelement@angati.at)



Google Analytics
Due to our legitimate interests, this website uses the service "Google Analytics" for the optimization and analysis of our online offer in terms of Art. 6 (1) lit. f. DSGVO the service "Google Analytics", which is offered by the company Google Inc. (1600 Amphitheatre Parkway Mountain View, CA 94043, USA).
The service (Google Analytics) uses cookies - text files that are stored on your terminal device (see above). The information collected by the cookies is usually sent to a Google server in the USA and stored there.
Google LLC complies with European data protection law and is certified under the Privacy Shield Agreement: https://www.privacyshield.gov/participant?id=a2zt000000001L5AAI&status=Active
IP anonymization is used on this website. The IP address of the user is shortened within the member states of the EU and the European Economic Area and in the other contracting states of the agreement. Only in individual cases is the IP address initially transmitted unabbreviated to a Google server in the USA and shortened there. This shortening eliminates the personal reference of your IP address. The IP address of the user transmitted by the browser is not combined with other data stored by Google.
Under the terms of the data sharing agreement that we, as the website operator, have concluded with Google Inc., the latter uses the collected information to evaluate website usage and website activity and provides services related to internet usage.
The data collected by Google on our behalf is used to evaluate the use of our online offering by individual users, e.g. to create reports on website activity in order to improve our online offering.
You have the option of preventing cookies from being stored on your device by making the appropriate settings in your browser. It is not guaranteed that you can access all functions of this website without restrictions if your browser does not allow cookies.
Furthermore, you can use a browser plugin to prevent the information collected by cookies (including your IP address) from being sent to and used by Google Inc. The following link will take you to the corresponding plugin: https://tools.google.com/dlpage/gaoptout?hl=de
Data use for payment processing

Depending on which payment service provider you select in the ordering process, we will pass on the payment data collected for this purpose to the credit institution commissioned with the payment or to the payment service provider commissioned by us or to the selected payment service.
In some cases, the selected payment service providers also collect this data themselves, insofar as you create an account there. In this case, you must register with the payment service provider with your access data during the ordering process.
The privacy policy of the respective payment service provider applies.
We use payment service providers and shipping service providers that may have their registered office in a country outside the European Union. The transfer of personal data to these companies only takes place within the scope of necessity for the fulfillment of the contract.


Handling of contact details

If you contact us as the website operator via the contact options offered (service desk, e-mail, telephone, post), your details will be stored so that they can be used to process and respond to your request. Without your consent, this data will not be passed on to third parties (e.g. transport companies).
If you create a user account with us, your password will be stored encrypted.



Handling of comments and contributions

If you leave a post or comment on this website, your IP address will be stored. This is done due to our legitimate interests within the meaning of Art. 6 (1) lit. f. DSGVO and serves the security of us as website operator: because should your comment violate applicable law, we can be prosecuted for it, which is why we have an interest in the identity of the comment or posting author.



User rights

As a user, you have the right to request information free of charge about what personal data has been stored about you. You also have the right to rectification of incorrect data and to restriction of processing or deletion of your personal data. If applicable, you may also exercise your right to data portability. If you believe that your data has been processed unlawfully, you may lodge a complaint with the competent supervisory authority.



Data deletion

You have the right to have your data deleted. Data stored by us will be deleted if it is no longer required for its intended purpose and no legal retention periods apply. If deletion cannot be carried out because the data is required for permissible legal purposes, data processing will be restricted. In this case, the data will be blocked and not processed for other purposes.



Users of this website may exercise their right to object to the processing of their personal data at any time. If you wish to correct, block, delete or obtain information about the personal data stored about you or have questions regarding the collection, processing or use of your personal data or wish to revoke consents granted, please contact the above e-mail address.

To install this Web App in your iPhone/iPad press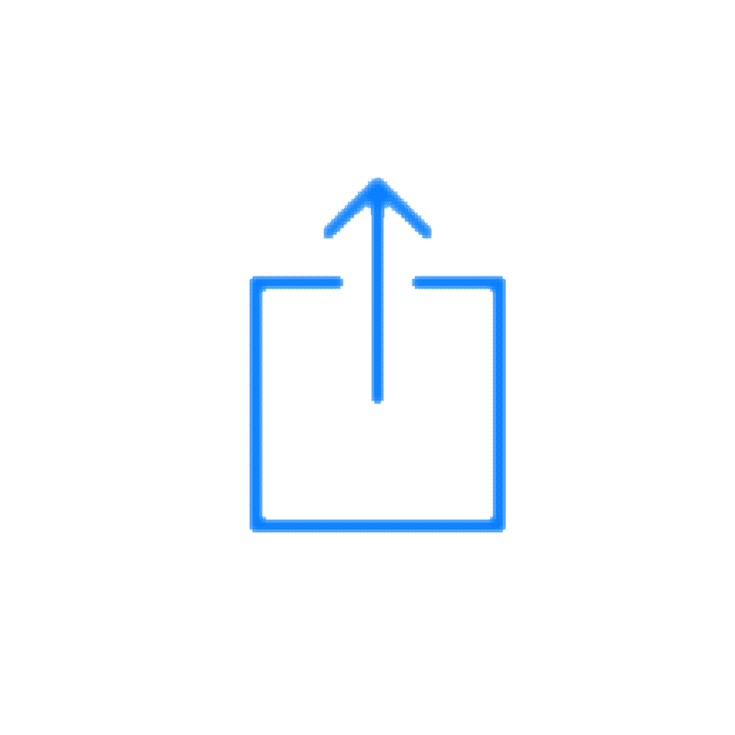 and then Add to Home Screen.